The Cannabis Tourism industry "Cannatourism" in Canada is making its mark internationally while Bud & Breakfast 420 rentals are popping up everywhere in Canada.
As cannabis legalization rolls out in Canada the rising cannatourism industry will be rolling right beside it (pun intended). Bud & Breakfast 420 rentals are going to play a big part in this rising industry and help strengthen cannabis culture in Canada.
You see cannabis in Canada already has a reputation, especially in British Columbia home of the best quality marijuana in the world with a 420 friendly chill attitude and vibe among BC's general public. So, Canada is off to a good start when it comes to cannabis culture and it will only become more popular with enthusiasts from around the globe as cannabis legalization helps shape the cannatourism industry in Canada, making the demand for bud & breakfast 420 rentals skyrocket.
Let's use Whistler BC as an example of where Bud & Breakfast 420 rentals will skyrocket.
Whistler is an international winter hotspot for snowboarders and skiers alike and is now just as popular as a summer destination. I know first hand that a big part of the chalets, houses, condos, and suites in Whistler are empty most of the time and only get used by their owners and friends a few weeks in the peak seasons. Seems like such a waste of income opportunity doesn't it?
Whistler is a 420 friendly town with a big housing and affordable accommodations shortage for locals, seasonal workers and for budget-minded travelers. A big portion of these people discreetly seek out 420 friendly accommodations currently, but as cannabis in Canada becomes mainstream and more well known internationally, then the floodgates will open and the demand for Bud & Breakfast 420 rentals in Whistler will skyrocket. Watch and see Whistler respond in kind by opening up more flexible short-term and long-term accommodations to the rental pool.
So why not list your 420 accommodation for rent with Budhub Canada, you can set the house rules – vaping inside only, smoking outside only for example, and earn extra income while giving the rental market in Canada a much-needed boost. Budhub Canada is taking action and playing a part, see reason 5 below to learn more.
Top 5 Reasons to List Your Bud & Breakfast 420 rentals with Budhub Canada
Without further ado:
1) Affordability and Simplicity
Listing your Bud & Breakfast with Budhub Canada is an affordable solution because you won't pay any commissions or booking fees and with no hidden charges, you only pay a flat fee per month, as little as $11.25. Budhub Canada is an easy and simple platform to use with advanced search features that makes it easy for when cannabis enthusiasts on our site are searching for 420 friendly accommodations.
Cannabis business owners who list with us have commented on how impressed they are with the simplicity of the site, both the frontend and their backend dashboard. They said that creating and publishing their listing was an easy, hassle-free experience, and they got their listing looking polished in no time.
2) Reach Your Ideal Audience
Use Budhub Canada's user community, and get your 420 rental seen and booked by your ideal audience. It's smart and effective marketing, advertising your 420 rental to the right people just makes sense. Plus, your listing will be seen online when people search the internet for Bub & Breakfast Canada, and 420 rentals Canada.
3) Use our Coupon Code for 25% off Commercial Listings
That's right, all commercial Bud & Breakfast Listing with Budhub Canada get 25% off until December 31, 2018. Use coupon code: list25off  But hurry! We issued a limited number of coupons.
4) You can List Your Property in Your Peak Season or Whenever you Want
No long-term commitment if you don't want, you can go monthly and take advantage of listing your Bud & Breakfast 420 rental on a month on, a month off basis for example. Generate bookings when it makes sense for you with no hassles.
5) Get a FREE listing for private 420 rentals Canada
If you are looking for a 420 friendly roommate to move in with you, or if you have an apartment or house to rent with at least a 6-month lease, then we can help. We are offering you a 100% free 30-day listing, all you have to do is Like our Cannabis in Canada Facebook page then send us a message on Facebook messenger, stating "Please hook me up with a free 420 listing". We will then issue you a 100% off coupon code just for you to use. You will then be able to create your listing on Budhub Canada and apply the code to get your free 30-day listing. Disclaimer – Applies to non-commercial listings, all listing are moderated before they are published. See our FAQs for more details.
---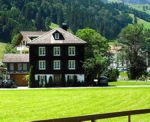 > Current Bud & Breakfast Listings with Budhub Canada
---
To wrap up, listing your Bud & Breakfast 420 rental accommodation with Budhub Canada provides an affordable and easy way to get bookings. There are no integrated booking systems to set up, no third-party handlers, and no hidden fees and commisions. You can link directly to your booking system if you like from your listing page, or you can manage your bookings yourself by having users send you booking requests via your form mail that's automatically included with all listings. And, of course, people can call you to book directly, you get to decide how you want to manage your rental property.
Interested?