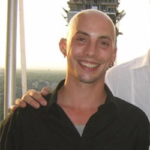 EDIT:
23rd Jan 2020
2nd order: Gelato Shake!
Scent 7/10
Taste 9/10
Again they hit the ballpark STRONG with the Gelato Shake I got. I am beyond amazed and my friend already bought it so quick that we forgot to do the reward program XD
1rst Order: 15th Jan / 2020
I got Lemon Sour Diesel Shake, superb quality, smells awesome and tastes great! Got two siringes of pure oil, they have it lab tested! Also, the freebies were extra generous, 1.6g of Special Kush, 0.8 of Micro Death Bubba and 1.1 of Headband. All of which smelled quite nice !