welcome to feelcbd Canada
---
about feelcbd
Feelcbd is a premier CBD company based out of Vancouver, BC. Canada. At feelcbd the benefits of hemp-derived full spectrum CBD oil and plant-based essential oils are their mission, as well as creating wellness experiences that enhance your quality of life. feelcbd innovation never stops, they are always delivering new technology with new and unique methods to better incorporate CBD oil into your daily routine.
The Feelcbd full spectrum CBD oil they use in all of their products undergoes an additional distillation process to remove any detectable traces of THC, and are all lab tested. This results in a CBD oil that is rich in a broad spectrum of cannabinoids and terpenes with no psychoactive effects, allowing you to easily incorporate these products in your day-to-day life.
Lean more about feelcbd in the FAQ section below.
the feelcbd brand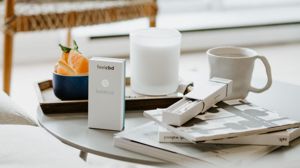 The feelcbd brand is all about your senses and well being, and their product's design and ease-of-use reflect those feelings.
the feelcbd revive vape
Is a natural lift, With essential wild orange, lime and bergamot oil; to help increase energy, promote immune functionality and give you a boost of antioxidants. This vigorous blend of CBD and essential oils is exactly what you need to invigorate your mind and body.
the feelcbd balance vape
Inhale peace – exhale poise and serenity. With essential grapefruit, ylang ylang and vanilla oil; to ease feelings of anxiety while providing a gentle lift. This soothing blend of CBD and essential oils is just what you need to centre your mind and body, and conquer the task at hand.
the feelcbd calm vape
Inhale tranquility – exhale repose and relief. With essential peppermint, vanilla and lavender oil; to help you unwind, reduce stress and bring on full relaxation. This soothing CBD and essential oil blend is exactly what you need to help find your calm.
feelcbd focus drops
Full Spectrum CBD Drops specially formulated to keep you alert and on target. Infused with lemon and lime essential oils to help improve mental clarity and block out distractions. Blended with fractionated coconut and grape seed oil for optimal bioavailability.