The importance of your logo and how to display it with Budhub Canada
Your brand is one of the most important aspects of your company, it increases your company value and makes acquiring new customers easier. It represents the sum of people's perception of your company's customer service, reputation, advertising, and logo. So it's important to show Canada who you are in the best way possible and using your logo is often the best way to do that.
Sometimes when you upload your logo to websites like this one or on social media websites, for example, the logo is stretched and blown out of proportion, making it look blurry and pixelated, this is not the best representation of your brand right. So let's make sure that this doesn't happen.
In order to help you display your logo so it looks sharp and clear, it's important for you to understand how the Feature Image works on budhubcanada.ca.
How the Feature Image Works.
The Feature Image works in such a way that it essentially acts as a mini view representation of your company. It a lot of cases, using your logo for the Feature Image is favored because of the brand value it provides. When you upload a Feature Image for your business listing, it's used for the following pages at budhubcanada.ca:
Listing result pages
Search result pages
Location result pages
Category pages
Map view pages
Preview pop-ups
Ads (if you purchased Ads) throughout the site.
Homepage
Archive pages
The Feature Image is not intended to be part your photo gallery, it's an image of your choice with smaller dimensions that you upload separately from the Images section.
Here is what the Feature Image looks like in grid view mode: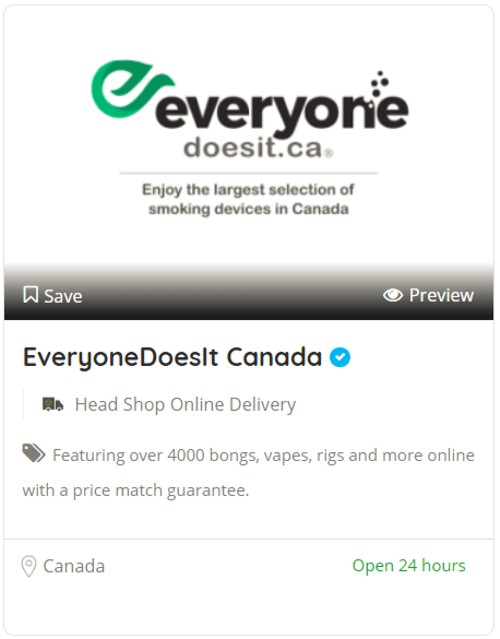 Here is what the Feature Image looks like in list view mode:

How to display your logo as your Feature Image with recommended dimensions.
Displaying your logo as your Feature Image is an easy task, all you have to do is upload it on the Add Your Listing Form edit page by clicking on the Upload Feature Image "Browse" button and choosing the file from your computer.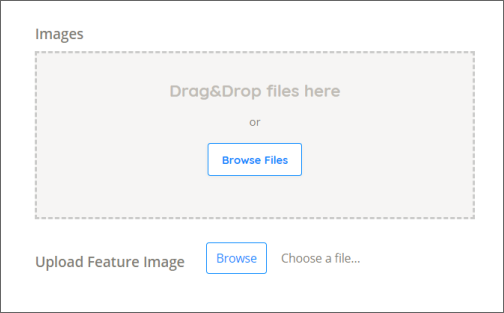 The tricky task is making sure that your logo as the Feature Image displays nice and sharp with ample white space. As mentioned previously, your logo sometimes will become stretched and display blurry and pixelated if it isn't set up properly. That's because the Feature Image acts as a placeholder with dimensions approximately of 700 pixels wide by 525 pixels in height (700×525). If you upload your logo as the Feature Image with smaller dimensions than the ones I just mentioned, then your logo will be stretched in order to fill that extra space. The solution for this is to center your logo into a 700×525 pixel empty placeholder box.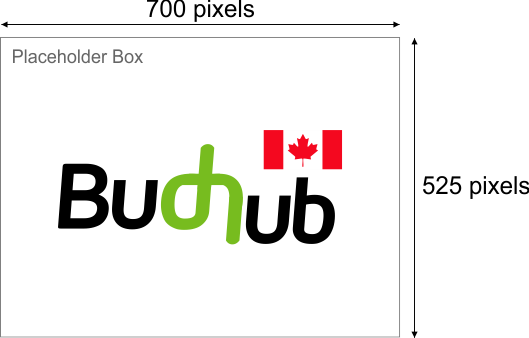 By doing this, your logo is essentially locked in its placeholder and can't be stretched and pixelated. You will need some basic photo editing skills and software for this like Adobe Photoshop, or any Vector based software will work as well.
The Feature Image placeholder box should be at least 700 pixels wide by 525 pixels in height (700×525).
Export your file for the web at 72 DPI in RGB color mode. JPG and PNG file types are accepted.
Make sure to leave ample white space between your logo and the placeholder box, every awesome logo needs some breathing room!
Background fills work well as well when using a reverse color version of your logo, play around to see what you like best.
The placeholder box shouldn't have any border color and fill color so everything is invisible but your logo.
How to display your logo in the Description area of your business Listing.
When creating your listing and after you uploaded your images for the photo gallery, you can include your logo in the description area by copying your logo from your website and pasting it in the Description area of your Budhub listing. You can do this for CTA (Call to Action) button as well then link the button back to your website.
---
See our article – How to Complete the "Add Your Listing Form" for more information and specs on feature images and the image gallery.
---
I hope you found this article to be useful. If you need further help, please leave a comment below and I'll respond as soon as I can.